- -
New Wrasse
(
http://www.tropicalfishforum.net/showthread.php?t=2887
)
---
New Wrasse

So I picked up this guy at my local LFS the other day... well that isn't my picture, but mine is a near carbon copy of the one in the picture. It is an angular wrasse (aka, lyretail or Royal wrasse). I'll take a proper picture when he feels comfortable enough to come out of the rockwork.
Here it is...He finally decided to come out and feed, so this is my own picture...
---
Re: New Wrasse

Oh my gosh! He is gorgeous!:D
---
Re: New Wrasse

Dano,
There's no question that he is an angular flasher wrasse.... as far as lyretail and royal, those are some of the names i've seen for the angular, so I threw them out there for reference.
Here are some more shots of him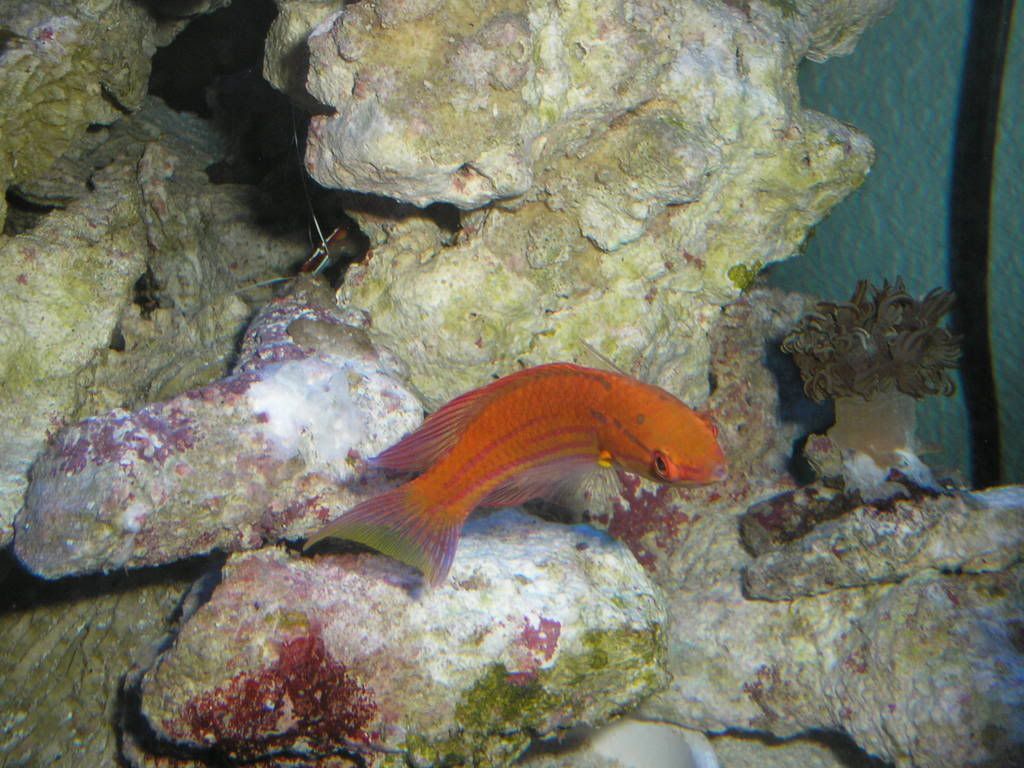 ---
Re: New Wrasse

Here are some of his tankmates....
One Spot Fox Face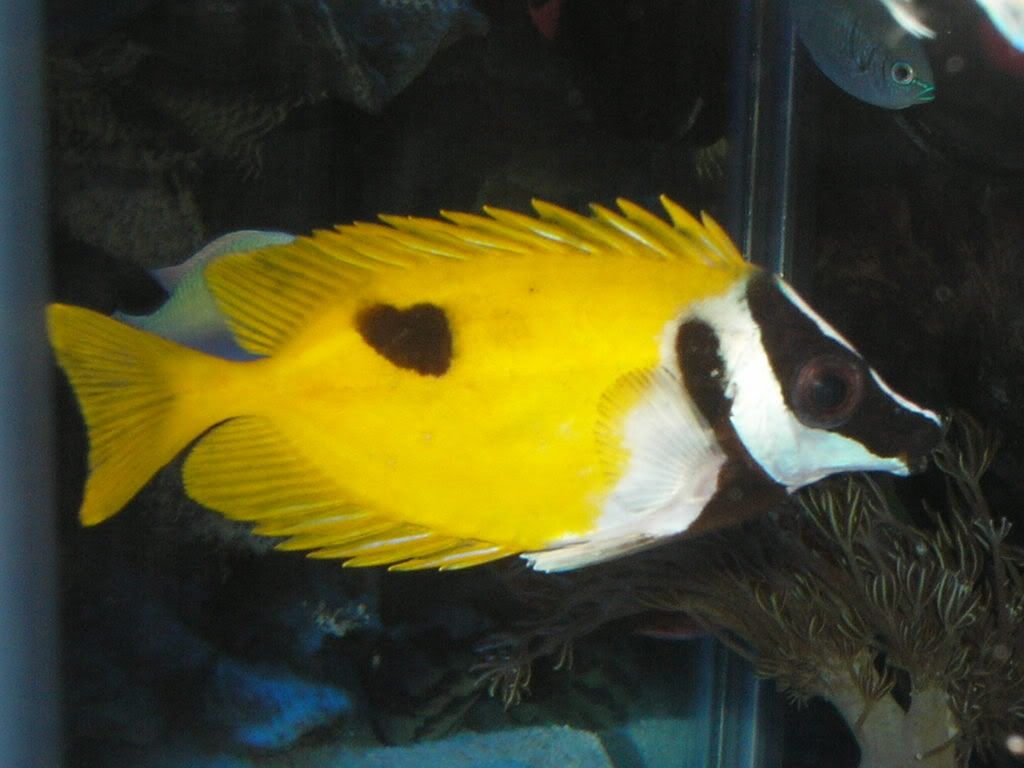 putting on a display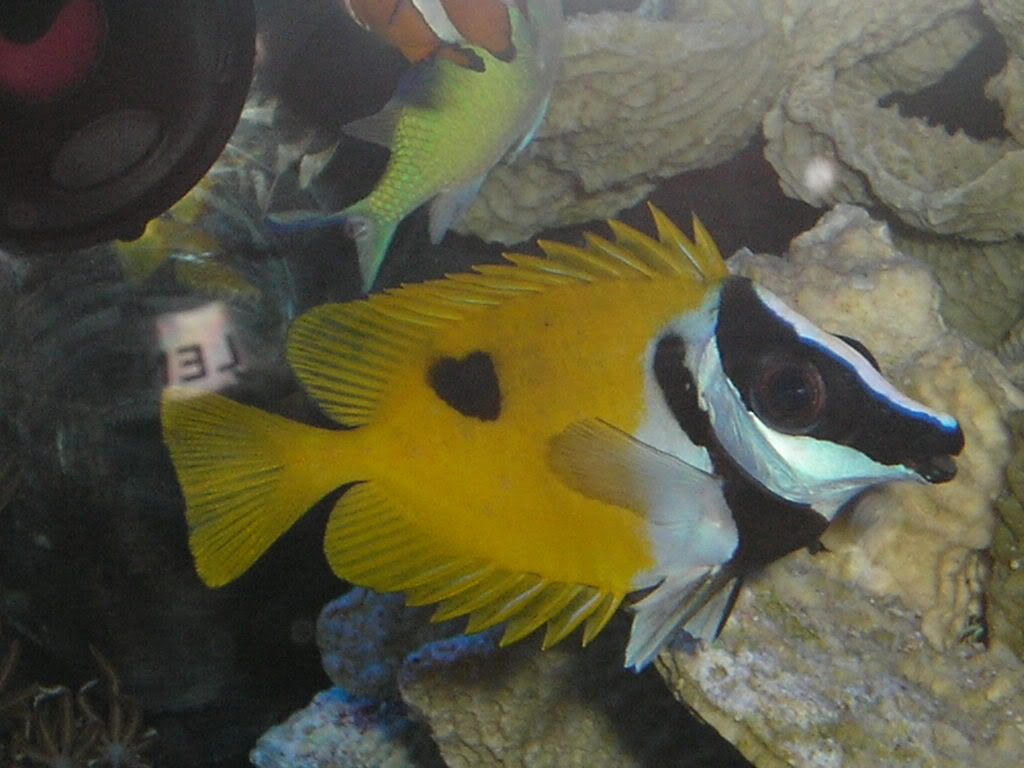 Blue-Green chromis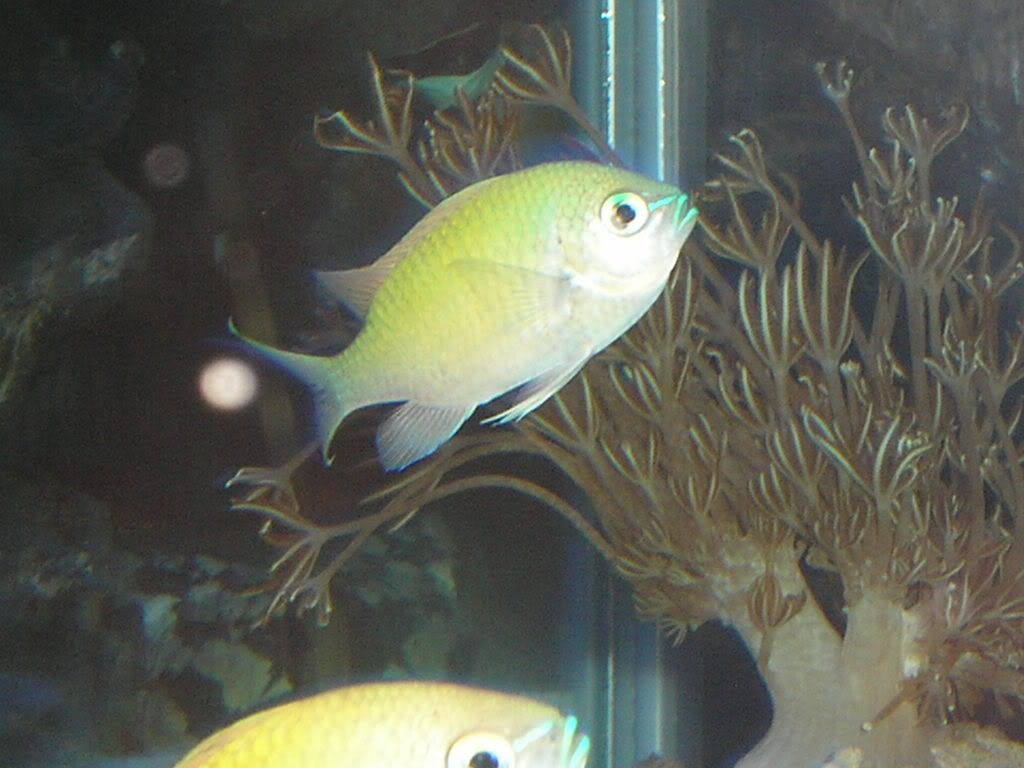 Getting a clean up from the shrimp
---
Re: New Wrasse

they love to relax in the water column... :cool:
ENJOY!
---
Re: New Wrasse

The orriginal pic of the Red Sea Sohar Tang was an expensive hard to find fish and would have been a steal at the price you probally paid for the wrasse. The wrasse is a lot easier to keep than the Sohar also. I have had a number of wrasses and enjoyed them. They are great bristle worm killers if you have them.

Your other fish look great and the photography is excellent. How big is the tank you have them in? You probally know the Foxface is venomous and can kill or badly injure other fish. Also, if they die it is possible that the venom will poison the water. I lost a big Regal Tang to one and had a Gold Bar Clown blinded in one eye. Nice Heteroxenia! Will your Clown host in it?
---
Re: New Wrasse

Thanks Dano. That tank is 60 gallons.

Yeah, i'm aware of the venomous nature of the foxface, but I also know that in most cases they get a very undeserving bad rep. My foxface is as mellow as they come
---
Re: New Wrasse

I have some tank and fish pics in the gallery of some of my adventures. Digital cameras were not too available during the time I had most of my marine stuff going on. I miss it, but health makes maintenance and finance of marine tanks a little much for me. I haven't expanded my fresh water like I planned because of it. Also it is my pleasure that someone with your experience level has joined the saltwater discussions. I would like to see the salt water forums expanded and you will be an asset.
---
Re: New Wrasse

Quote:
---
Originally Posted by Dano (Post 20129)
Nice Heteroxenia! Will your Clown host in it?
---
First of all, thanks for your kind comments, I'll be more than happy to chime in my 2 cents as often as needed! :D
To answer your question, no he will not host. He is a tank born Ocellaris with no anemone/coral exposure (until he came home to me, already an adult) and he just simply does not realize what to do.... talk about a case of mal-imprinting... :rolleyes:
Nonetheless, he is by far my most resilient fish.
---
Re: New Wrasse

Thank you for sharing the photos. You have some very pretty fish.
| | |
| --- | --- |
| All times are GMT. The time now is . | |
Powered by vBulletin Version 3.6.0
Copyright ©2000 - 2019, Jelsoft Enterprises Ltd.